Vues : 137
2nd international organ masterclass
from July 4th to 6th 2022 - with Thomas OSPITAL
Second edition - From July 4th to 6th 2021
with Thomas Ospital
Presentation
This course is aimed at organists with a good level (see program in the folder).
▪ Welcome reception at the Collegiades 2022 opening concert – our annual organ festival – with Axel de Marnhac.
This concert will take place on Sunday, July 3th 2021 at 6 p.m. It will be followed by a cocktail offered to the students. The dinner can be arranged but is not included.
Please let us know if you'd like to attend the welcome dinner when registering.
▪ The Masterclasses will all take place in the Collegiale Sainte Waudru from Monday, July 4th until Wednesday, July 6th between 9 am and 4.30 pm.
▪ A concert will conclude the Masterclasses on July 6th at 6.30 pm in the Collegiale.
Each student will have the opportunity to attend two individual classes with the professor. The students are encouraged to attend their colleague's sessions as well. The instruments will be made available in the city center.
 The Teacher: Thomas Ospital
Born in 1990, Thomas Ospital began his musical studies at the Conservatoire Maurice Ravel in Bayonne, France. There he studied organ with Esteban Landart, completing his studies in 2008 with unanimous recognition of his high level of achievement.
From 2008 until 2015 he was a student at the Conservatoire national supérieur de musique et de danse de Paris. His teachers included Olivier Latry, Michel Bouvard, Thierry Escaich, Philippe Lefebvre, László Fassang, Isabelle Duha, Pierre Pincemaille and Jean-François Zygel. The conservatoire awarded him first-place prizes in organ, improvisation, harmony, counterpoint and fugue studies.
In 2012 he served as Young Artist in Residence at the Cathedral-Basilica of Saint Louis King of France in New Orleans.
He won 1st prize at the 2009 International Competition of Organ in Zaragoza (Spain), the Duruflé and Prix publics at the 2012 International Organ Competition Grand Prix de Chartres and 2nd prize at the International Xavier Darasse Competition in Toulouse.
In May 2014 the International Organ Competition of Angers (held by France's Académie des Beaux-Arts) awarded him the Jean-Louis Florentz Grand Prix and the Prix public. In November that year the International Organ Competition Grand Prix de Chartres bestowed on him the 2nd, public and Florentz prizes.
In 2015 the Église Saint-Eustache located in the centre of Paris and home to France's largest pipe organ appointed him one of its two organists. In 2016 the Maison de la Radio in Paris proposed him to become the first organist-in-residence of the new organ built by Grenzing. Since 2017 Thomas Ospital has been teaching harmony at the Conservatoire national supérieur de musique et de danse de Paris.
He performs frequently in various countries as a soloist and with choruses and orchestras. With a keen interest in perpetuating the art of improvisation in all its forms, including both liturgical and secular, he displays his talents in accompanying silent films.
4
Engagements for the 2018–19 season include concerts at the Église Saint-Eustache, the Philharmonie de Paris, and the Maison de la Radio in Paris, as well as at various venues in Mannheim, Bordeaux, Rotterdam, Freiberg, Bale, Orange, Santa Cruz de Tenerife, Aix-en-Provence and other cities.
September 2017 saw the release of Ospital's first CD with works by List and in January 2018 his second CD with works by Bach, Escaich and improvisations was released.
More information HERE.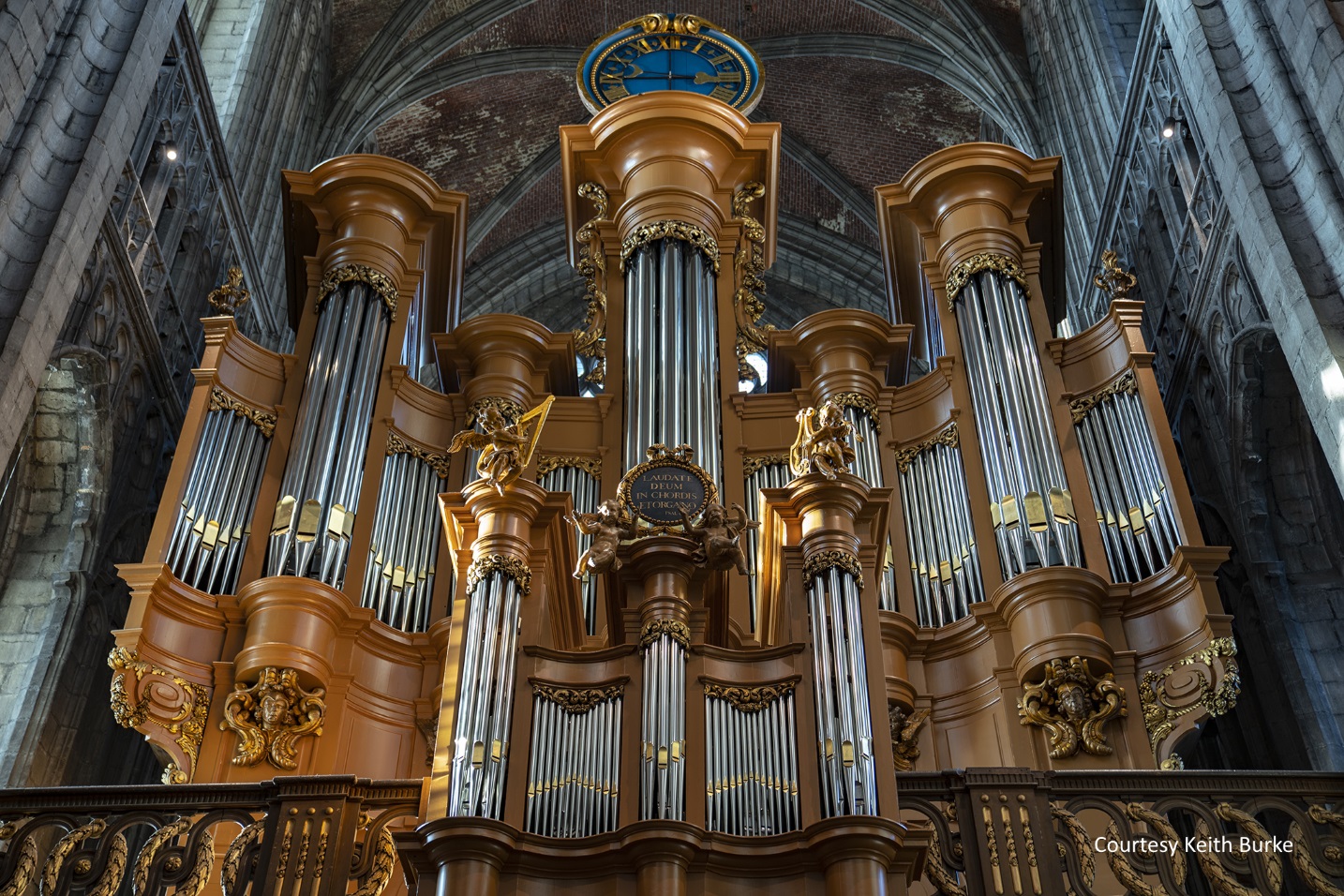 A masterful restoration of our organ